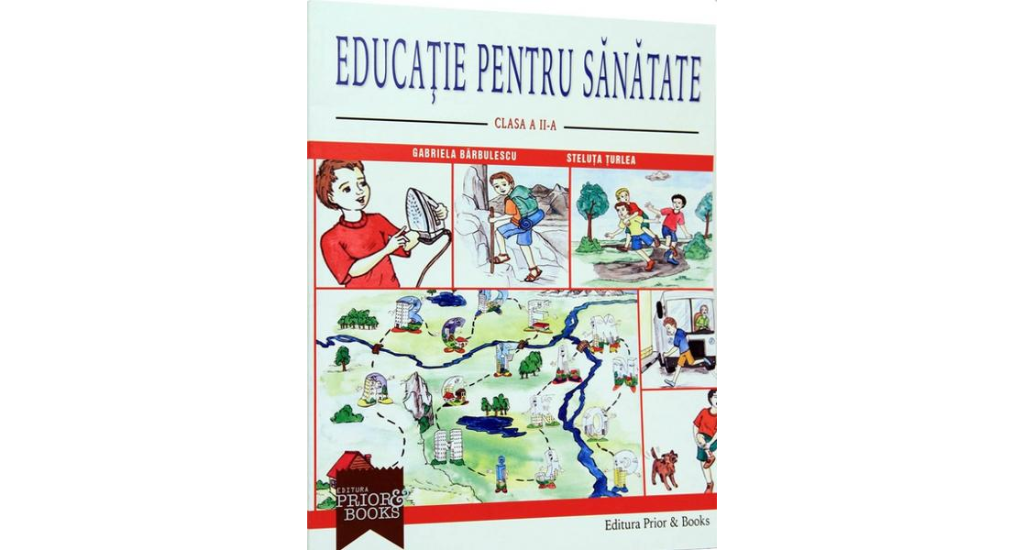 Buy here!
Motto: "Health is not just an individual issue, it concerns the whole society. Health is not everything, but without health everything is nothing. "
Schopenhauer: Health education is a major concern of our society and has become one of the essential components of a child's education. This is why it should be started at early ages, when children are very receptive, easy to receive information and develop hygiene habits and habits useful for their healthy development.
It is intended to be a work support for second grade students ensuring both the cognitive side, by transmitting knowledge necessary to maintain health, and the behavioral-volitional by training hygiene skills, but also a useful tool for teachers and parents.
The present work is carried out in accordance with the School Curriculum for the optional subject Health Education (approved by the Ministry of Education, Research and Youth no. 4496 / 11.08.2004) and includes the curriculum for grades I-II, as well as the contents concerned.
Given the age segment we are targeting (7-8 years), we conceived this work as a story, in which students are invited by the characters Tic and Tim to inform themselves and to form "healthy" habits.
Students need help of adults for reading the requirements and supporting texts. Latter can be a starting point for directing learning in achieving the basic goal of Health Education: the formation and development of hygienic behavior among students, in order to defend health and harmonious development of the body.