Britannica – anniversary yearbook 250 years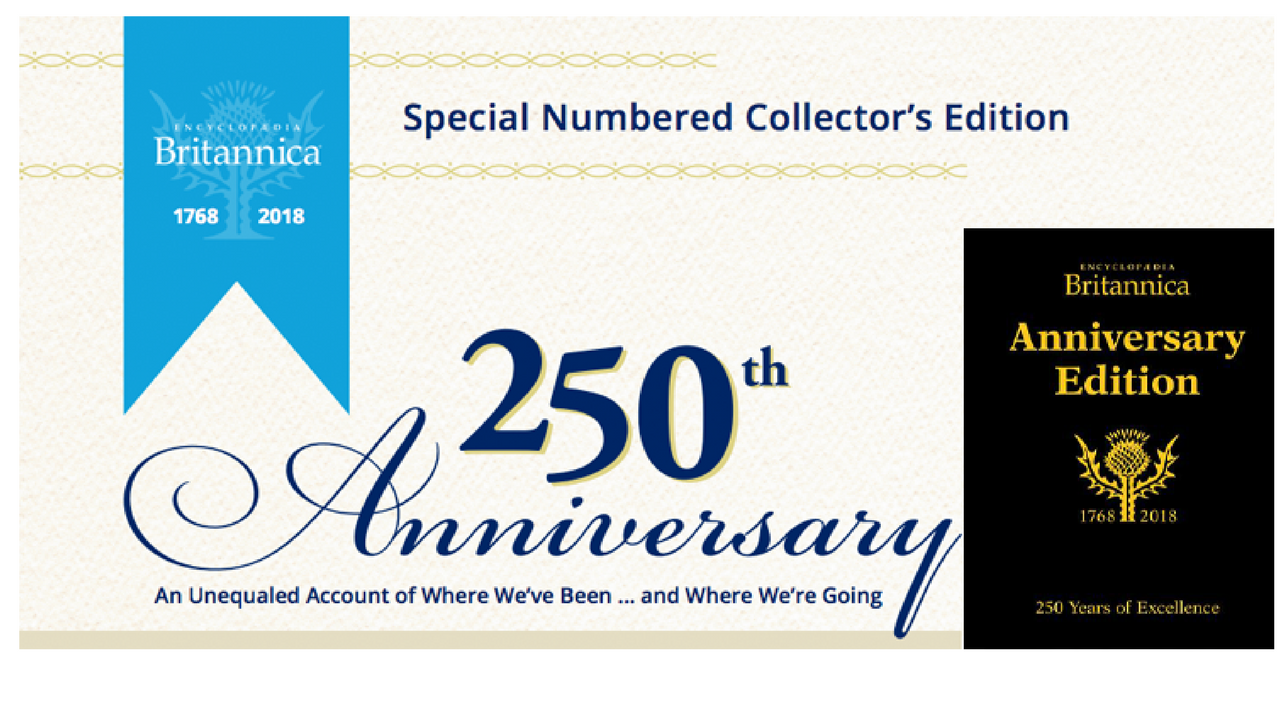 For Prior, Encyclopedia Britannica marks the beginning of our  story in the world of books. We have made a lot of friends by the distribution in Romania of these collections that found their place in the home or office libraries.
In 2018 a very special yearbook will become part of our lives. It will be the last printed yearbook, after a 80 years tradition, and it will be special because it will include the articles that  Britannica the most trustworthy information source for 250 years.
Designed both to complete your Britannica yearbook collection and to serve as an engaging stand-alone volume, this individually numbered, special collector's publication is a rare compendium of knowledge, insights, and history and will be the last edition in the 80-year tradition of Britannica's distinguished yearbooks. The three sections of this book include:
Evolving Knowledge: Enjoy some of our favorite entries from Britannica's earliest editions, going back to 1768, when Britannica wondered whether "Callifornia" was an island.
Classic Voices: Enjoy the words of the great contributors who have written for Britannica over the centuries, including Albert Einstein, Marie Curie, Neil deGrasse Tyson, and Arnold Palmer.
Issues of Today, Visions of Tomorrow
ISBN: 978-1-62513-627-5