Cord – Anatomy, Embryology and Infrastructure of the Myocardium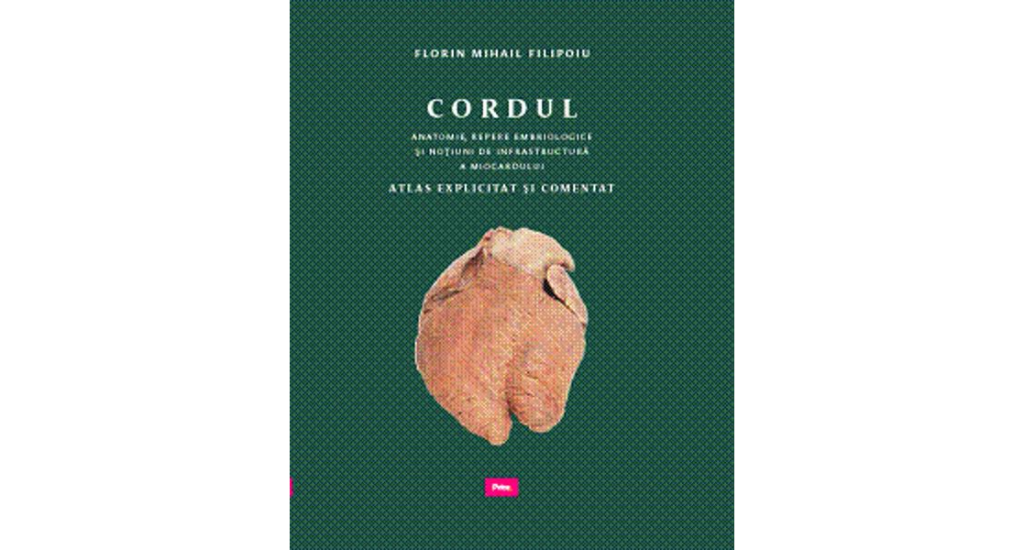 A logical, fluid and concise text. A book in which every statement about the structures of the heart is argued with a dissection image. The presentation of heart development benefits from mesoscopic dissections and high resolution digital photography. Thorough dissections, as well as optical and electronic microscopy, are used to explain the myocardial infrastructure. A book in which text and image are valued to each other so that the atlas becomes a work tool in the clinician's hand. The book is a complex atlas, exploiting new areas, presenting first opinions and discoveries and addressing cardiologists, internists, and specialists in interventionism.
This book print is in the Romanian language.
ISBN: 9786069250631
Autor: Florin Mihail Filipoiu
Editura: Prior & Books
Limba: Romana
Nr. pagini: 296
Format: Hardback
Dimensiuni: 28 cm x 23 cm
An aparitie: 2012