Medical books
Pharmacotherapy handbook
Barbara G. Wells, Joseph T. DiPiro, Terry L. Schwinghammer, Cecily V. DiPiro Coordonatorul ediției în limba română: Adina Popa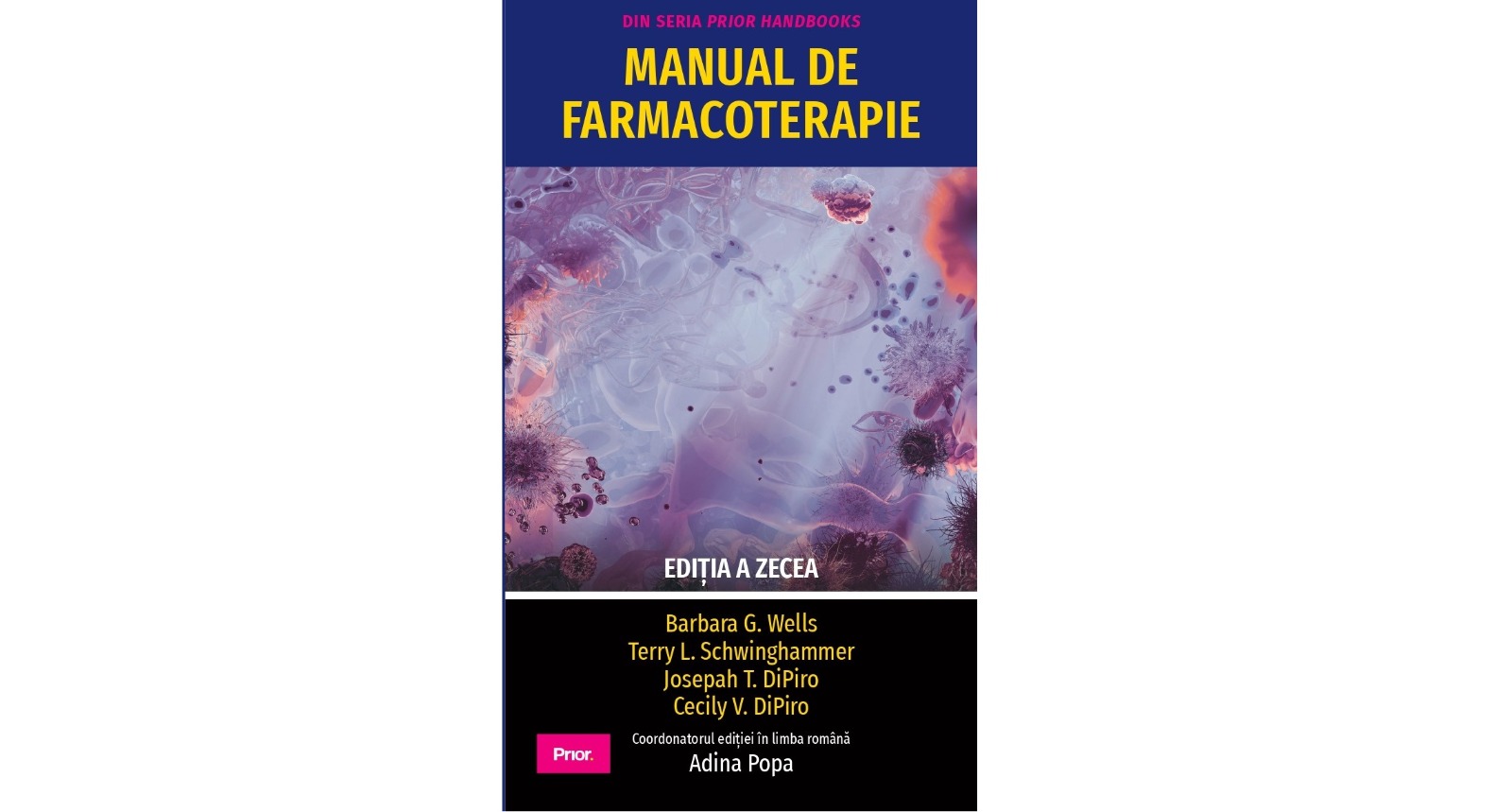 Made in an easy-to-use format, the Tenth Edition Handbook of Pharmacotherapy provides medical students and practitioners with the essential information they need to make the right therapeutic decisions quickly, for over 140 diseases and conditions most commonly encountered. frequently in clinical practice. The information is presented in the form of text, tables, figures or processing algorithms, all to facilitate their use and understanding.
Each chapter is organized in a similar, consistent manner:
Defining the state of illness
Concise presentation of the relevant pathophysiology elements
Clinical picture
Diagnosis
Treatment
Evaluation of therapy results
Allergic reactions and other drug-induced disorders, such as haematological, hepatic, pulmonary and renal, are presented in tabular form in five annexes: Drug allergy, Drug-induced haematological damage, Drug-induced liver damage, Drug-induced lung damage and Drug-induced kidney damage.
Another annex, also in tabular format, includes information of the management of elderly pharmacotherapy.The translation and care of the material was carried out by a team of pharmaceutical professionals, which includes teachers from the country's pharmacy faculties, pharmacists specialists in clinical pharmacy, doctors and resident pharmacists.
Autori: Barbara G. Wells; Terry L. Schwinghammer; Joseph T. DiPiro;
Cecily V. DiPiro
The coordinator of the Romanian edition: Adina Popa
Format: 12 × 21 cm
Pagini: 1008
ISBN: 9789738803930